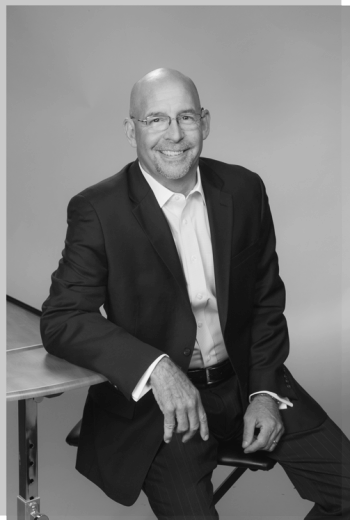 CJ is an author, keynote speaker and Business Advisor for more than 3 decades. He's helped a lot of people make a lot of money.

Super-performance is CJ's specialty. He contributed more than $1B of revenue to a Fortune 1000 Company so profitably for so long that their profitability award has been called, "The CJ Coolidge Award." He did this working less than 30 hours a week, less than 9 months a year.

Starting in 2016, CJ strengthened his extensive experience in business development and negotiation, investing more than 10,000 hours of directed study in the field of digital and online marketing. He has now turned his focus to help overworked and under-rewarded local business leaders use online tools and methods to find and serve clients.

CJ is a founding partner of Informargin Digital which consults with local businesses to create digital strategies for non-technical companies. Informargin makes it painless and simple for local companies to gain the advantages of digital giants like Amazon and Google, without the expense and confusion of learning and doing by themselves.
Official Master Graduate and Certified Business Performance Advisor
Insperity's Business Performance Advisor of the Year multiple times
5-Time Paul Harris Award Winner (Unofficial)
from Rotary International
Insperity's CJ Coolidge Award for Most Profitable Clients for 8 years
Multiple Year Volunteer of the Year Award YMCA
A NATURAL ON STAGE
CJ's message is engaging and entertaining – this is NOT your typical business presentation. He will keep you on the edge of your seat.
SMART & UNIQUE
CJ takes a unique approach to transforming the way we view people and productivity, and offers smart, specific tactics to unlock the potential of your people.
HIGH ENERGY
CJ challenges the status quo with a life-transforming message that produces results both personally and professionally.